What makes us special
Euro Souvenirs has more than 50 years of experience in the gift and souvenir industry. With over 3,000 products in our assortment, which are exclusively available for business customers in 44 countries, as well as our 6 national and international sales representatives, we have achieved a high level of customer satisfaction to date.

Our motivation is to be a long-term and reliable partner for our prospects and customers. Convince yourself.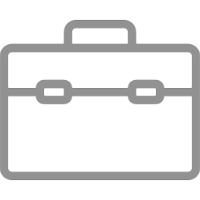 Exclusively for
Business customers
About
3.000 products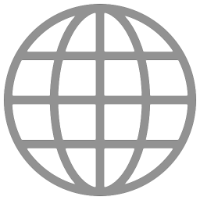 Customers in
44 countries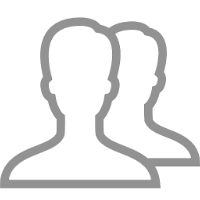 6 field service
employees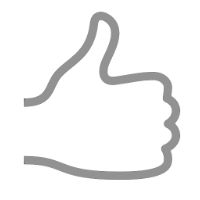 High Customer
satisfaction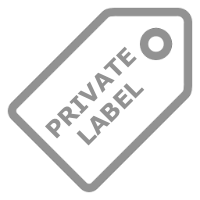 Personalized products
also in small quantities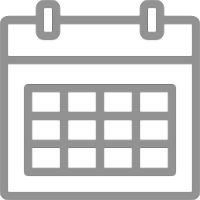 Over 50 years
Industry experience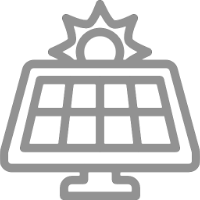 Renewable
Energies
Euro Souvenirs - Your Souvenir Wholesaler in Germany
Are you looking for great souvenirs to offer in your shop? Souvenirs from Germany and Austria? We at EURO SOUVENIRS GmbH have everything your heart desires in our souvenir shop. Our assortment ranges from soft toys to key rings. Your own promotional items or giveaways as custom-made products and much more. As a souvenir wholesaler, we specialise in B2B sales in Germany and cover both wholesale and retail. All our products convince with high quality!
Why Euro Souvenirs GmbH?
✔ Large selection & cross-sector assortment
✔ Special designs possible
✔ favourable prices
✔ Purchase directly from the manufacturer
✔ many years of experience & good contacts to manufacturers
Our souvenir wholesale has a wide range of products. This means you need fewer suppliers than would be the case with many different wholesalers. Our large selection of products is not aimed at individual sectors, but is cross-sectoral. You are sure to find the right souvenir, whether from Bavaria, the Black Forest or Berlin, whether souvenirs from Germany or Austria - we offer a wide range. You still can't find exactly what you are looking for or need a very special product? No problem, we at EURO SOUVENIRS GmbH produce individual products for you. So you always get what you need.
We offer you a very good price-performance ratio. Despite high-quality production, we sell you our articles at low prices in our souvenir shop. Our souvenir wholesale purchases its products directly from the manufacturer. This shortens the delivery process and also makes it cheaper. This saves you additional delivery costs that would occur with other companies.
Our souvenir wholesale has been impressing with competence for over 50 years. With our many years of experience, we have built up long-term supplier relationships. Therefore, we work closely with our suppliers and can guarantee you high-quality production and fast delivery times in Germany and Austria. We are always at your side with our competent advice if you have any questions or requests. Buy your products from EURO SOUVENIRS GmbH and benefit from these advantages!
Souvenirs - beautiful memories that last
After an eventful holiday or a long-awaited visit, many people want to consolidate and preserve the impressions they have gained. Although time does not stand still, the diverse products of our souvenir wholesale keep the memories of pleasant experiences permanently alive. From Berlin to the Alps - you will find regional products from our souvenir wholesale.

Whether a stylish "give-away" for the numerous fans of the German capital or lovingly designed decorative items with Alpine flair: you and your customers will find a rich assortment from many well-known holiday regions in our souvenir wholesale. A cuddly Berlin bear is a pleasant reminder of a varied stay in the cosmopolitan city on the Spree. The Reichstag and the Victory Column in small format are tasteful souvenirs on the desk or in the display case. You will also find matching Bavarian decorations for your shop and living room in our souvenir wholesale. Every fan of the alpine landscape and way of life will find what they are looking for - not only at the time of the world's largest folk festival. Cute elves with felt hats in the shape of edge stools or plush cushions in the design of gingerbread hearts are an eye-catcher for every room. Funny magnets in numerous colourful shapes on the fridge and pinboard shorten the time until the next holiday in the Bavarian mountains.

Our souvenir wholesalers have the right souvenirs and gifts for
Black Forest
lovers of all ages among your business partners. The famous "Bollenhut", the most famous landmark of the popular travel region, warms in the form of a funny cap and hangs as a colourful pendant on a key ring. With a cuddly cloth made of soft plush and a cute rattle in Black Forest design, the little ones play in the pram. We carry high-quality accessories with motifs of the most popular destinations in Germany "from the Waterkant to the edge of the Alps".
From Carnival to Halloween - with our souvenirs through the year
We at Euro Souvenirs are happy to equip your customers and partners appropriately for the "Fifth Season". Felt hats and warm caps in funny animal shapes make the appropriate outfit for street carnival or carnival. Ibexes, polar bears, pandas and reindeer are just a few examples from the high-quality range. In addition, our colourful clowns in all imaginable sizes and variations spread good humour in everyday life. In recent years, the American Halloween custom has gained more and more small and big fans in this country. Discover the necessary spooky accessories in our souvenir wholesale. For example, we carry selected witch figurines in all designs, shapes and colours. Whether as a promotional gift, travel souvenir or collector's item - our clowns and witches will put a smile on everyone's face.
Winter magic and Christmas sparkle - the festive mood from Souvenir Wholesale
We offer you and your customers lovingly designed articles and souvenirs for the most beautiful time of the year. Browse our pages to your heart's content. A wide range of useful accessories and Christmas decorations awaits you. Practical oven mitts, aprons and oven mitts with biscuit motifs are perfect presents for the days of Christmas baking. Little moose and Father Christmases, for example, are reminiscent of an atmospheric stroll through your favourite Christmas market. The enchanting glittering snow globes from our souvenir wholesale will delight young and old alike, not only at Advent time.
High-quality souvenirs - custom-made products
You have looked at our range and not found the right souvenir for you and your company? No problem, our souvenir wholesale offers you the possibility to order custom-made products. On request, we will design the product that is individually adapted to you. Contact us and coordinate your desired items with us so that you get exactly what you need for your trade.
Products from Euro Souvenirs GmbH
We at EURO SOUVENIRS GmbH offer you suitable goods for your business through our souvenir wholesale. You will find everything from the North Sea or the Baltic Sea to the Alps and the Black Forest, simply all suitable Germany souvenirs. You can create the right maritime atmosphere in your shop with our model cutters, for example. You can also buy suitable articles for the pirates among your customers. You can achieve Bavarian flair with our articles about Bavaria. This way, you are perfectly equipped for the time of the Oktoberfest.
We have the right souvenirs and keepsakes from every holiday region in Germany. Our range in the Souvenir Shop also has souvenirs for Austria or Alsace. Are you looking for a witch from the Harz mountains, a key ring with a small Bollen hat from the Black Forest or a magnet with the Berlin skyline? Here at EURO SOUVENIRS GmbH you will find what you are looking for. For very special needs, we also have motion detectors in our range. Here you will find cats or dogs, for example, which will give your trade that certain something. You can also choose from a wide range of souvenir mugs and photo mugs, from animal motifs to regional designs, our mugs have it all.
Seasonal products from EURO SOUVENIRS GmbH
Would you like to equip your shop with seasonal products? Then we at EURO SOUVENIRS GmbH have just the right products for you. Whether it's the European Championship or the World Cup, our fan articles are the right thing for every Germany fan. With them, you can equip every football enthusiast and be perfectly prepared - no matter what football event is coming up.
The snow and glitter balls from our souvenir wholesale are popular with children and adults alike. Whether glitter balls in a rustic traditional look or with a witch motif. Here you will find everything your heart desires from maritime to alpine. For the little shop guests, there are wonderful snow globes with animal motifs. And for those who like it especially cute or are fascinated by mythical creatures, we also have a unicorn ball. This is how you can add that certain magic to your shop!
Are you looking for suitable articles for the carnival season? Our assortment ranges from
clowns
to funny
headgear
for everyone! This will make your shop an
eye-catcher during the 5th season
. Even for Halloween, we at EURO SOUVENIRS GmbH offer the perfect products. Here you will find
ghosts with light and sound functions
as well as
skulls
. So your shop can also come up with the perfect spooky flair.With our articles, you can provide what your customers want at any time of the year. This allows you to stand
out from your competitors
and offer your customers that certain something. Our souvenirs from EURO SOUVENIRS GmbH act as a good lure to increase your sales. Make your business special with our high-quality and versatile articles with souvenirs from all over Germany. And again: If you have special wishes, we will be happy to design articles individually for you.
If you have any questions or requests, please do not hesitate to contact us by phone, email or via our contact form. Benefit from our numerous advantages today and set yourself apart from your competitors with our articles from EURO SOUVENIRS GmbH.
Frequently Asked Questions (FAQ) - EURO SOUVENIRS